OnBoard! Information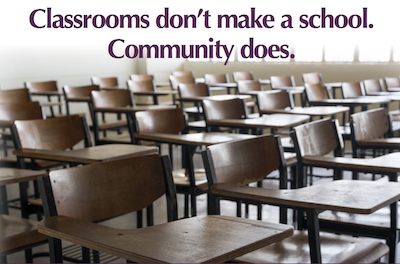 OnBoard! is a virtual peer-to-peer orientation and mentorship program. There are two versions, OnBoard! for high school and OnBoard! for middle school. While the intent and philosophy of the programs are similar, the curriculum is different and age appropriate for each group.
In addition to being an orientation and mentorship program, OnBoard! also acts an anti-bullying program by providing a cadre of student Mentors who look for bullying and help stop it. We certainly know that even though students may not be seeing each other face-to-face at school, online bullying and harassment doesn't stop. OnBoard! gives older students permission to be aware of and report any negative behavior they see, creating a safer school for everybody.
OnBoard! has four components that help create success for your incoming students:
Orientation - After an opening welcome by the OnBoard! Coordinators, and through use of distance learning technology, Student Mentors lead a small group of ten new students through a series of fun, positive activities designed to help them all get to know each other and create connections.
6th and 9th graders leave the experience with new peer-to-peer connections, information on how to be successful, and an understanding of what they can expect from their Mentor in the way of support throughout the year.
Academic Follow Ups - Mentors support new students' academic success and character development through structured virtual classroom visits. The power of the Academic Follow Ups is that younger students learn from older students who have had a variety of experiences, successes and challenges. These lessons, based on social-emotional learning and character education, are designed to give 6th and 9th graders the skills needed to be successful during their middle or high school years and beyond.
Social Follow Ups - Mentors and new students connect at fun virtual social events.
Mentor Contacts - Mentors reach out, check in, and connect with their 6th or 9th graders on a more individual basis.

Mentors are a cross-section of the student body representing all types of students, thus giving as many 6th and 9th graders as possible a Mentor to identify with.

Mentors receive extensive training that develops their skills and provides them with a vision of what it is to be effective. They are trained in how to virtually lead a group of 6th or 9th graders in activities that will welcome them to their new school. Throughout the rest of the year, Mentors continue to get trained in how they can maintain their positive impact on new students as well as other students.